Regular price
Sale price
13,300円
Unit price
per
Sale
Sold out
Uncompromising comfort meets style and performance - The Slimtum® Aero 2™ is the most comfortable waist trainer ever made. Years of commitment and development went into our special design and materials. A favorite of Jennifer Dorie (Miss Bikini Olympia '21), Etila Santiago (Top 3 Bikini Olympia 2020) & Bábi Nery (Pro Champ & Wellness Olympian) – the breathable Aero 2 is so comfortable and form hugging it feels like a second skin!
The Aero is 9.5" in height for the perfect balance of comfort and coverage.
Product Details
Supreme All-Day Comfort
Our Aero 2™ waist trainer is absolutely the most comfortable waist trainer you can buy anywhere. Period. It's incredible – it fits like a stretchy, fine silk glove. We know that to get the shaping results, you have to wear these often and for hours at a time, so we take your comfort very seriously. Every single custom material, every decision on a contour of a cutting pattern, stitching and construction techniques, every aspect of this innovative waist trainer was considered and tweaked – sometimes revolutionized! – for your comfort.
Seriously Chic Style
Beautiful, sheeny rich blacks, sparkling back accent, subtle logo details and flattering boning patterns; even the cut and contour are made to flatter both your body and any set you might wear with our Aero 2™. We styled this waist trainer expecting you to wear it often and with any set you want, so you're always on point and ready to face anything.

Expert Waist Shaping
Our famous Slimtum® shape is part of our Aero 2™ too! Trust your waistline to the experts. Not just shape and cut, but our custom materials, construction and accessories are all made to be highly effective for shaping. We've been involved in design and custom manufacture of waist trainers for years, so you know we take your shape seriously. It's our business and our passion!
Adaptable To Your Everyday Wear
Sit in it, stand in it, run in it if you want, the Aero 2™ will adapt to whatever you're doing in comfort. As a bonus to the shaping and looking snatched throughout the day, our waist trainers provide significant back support. They can even help relieve back pain by keeping your lumbar spine in a modest degree of traction.
The Perfect Cardio Waist Trainer
Super breathable, sweat wicking and resistant synthetic materials coupled with an ultra-lightweight design make the Aero 2™ unbeatable for cardio. In fact, because of the light support and comfortable hugging this waist trainer provides, most customers actually prefer doing cardio wearing their Aero 2™. It's that good.

Next Generation Materials
Slimtum® pride ourselves on pioneering the materials used in waist trainers. Everything we put into our waist trainers is ahead of the current state of the art. Every material and component is carefully considered for function, durability, appeal and integration into the overall garment. Because of our expertise in all aspects of custom design and manufacturing processes specifically for waist training, we achieve unique, technical waist training solutions. It's true on all our products – including the Aero 2™. 
Discreet Low Profile
The Slimtum® Aero 2™ uses a variety of material and design features to provide a super low profile while maintaining shaping functionality and durability. We made it from first principles to be worn discreetly under clothing so matter what you're wearing, the Aero 2™ will flatter you.
Sizing
We use single measurement sizing for our waist trainers – measured around your small of waist. 
To find your size, wrap a measuring tape around your small of waist (as shown in the image). Look up your small of waist measurement in the SMALL OF WAIST column in the chart. Find the range your measurement fits in. Your Aero 2™ waist trainer size is in the SIZE column to the left of the appropriate range. 
NOTE – WE HAVE SIZED OUR WAIST TRAINERS ACCURATELY to work for your current small of waist measurement. Please order the size of waist trainer shown as smaller sizes will not fit.
NOTE – OUR EVERYDAY WAIST TRAINERS DO NOT MATCH THE SIZING OF OUR PRO WAIST TRAINERS. Please size your Aero 2™ separately to your PRO.
Care Guide
Want to put your waist trainer in the washing machine? No problem with the Aero 2™! Simply put your waist trainer in a washing bag and include it in a gentle, cold wash cycle. We designed this trainer to be wash and wear ready, with low water absorbent materials and gentle machine washable construction. We recommend air dry only for our Aero 2™ waist trainer.
Shipping & Returns
We're happy to announce that we provide local* size exchanges in EVERY MARKET we sell in!
Please note however, Slimtum® covers exchange shipping and handling back to you for one waist trainer per order only. For additional exchanges beyond the first, Slimtum® will process an exchange for a fee per item. Slimtum® does not provide return shipping back to us on exchanges, so please measure carefully. Please refer to our exchanges page for further information.
For our delivery, order processing, privacy policy, terms and conditions, please refer to the links in our page footer.
Key Features
It's official: You can't find a more comfortable, low profile and chic waist trainer ANYWHERE! Designed using fully custom materials by our own team of experts, the Aero 2™ is so fitted and comfortable it feels like a second skin. The Aero 2™ is a true shaping waist trainer, but it's so low profile you can hide it discreetly under clothing. We designed the Aero 2™ to be so comfortable and stylish you can wear it all day and still be ready for anything.
We pioneered (and patented) a smooth comfort interior on the Aero 2™ waist trainer. Using special custom-made materials, we were able to move the bones to the outside, while still providing strong contouring, creating a low profile and maintaining a durable construction. Borrowing concepts from high-end sportswear, we created a smooth synthetic-lined and sweat resistant interior. Together these innovations help make the Aero 2™ feel like a second skin.
With years of experience, we created a perfect anatomical edge contour for the Aero 2™. Using special stitching along with our custom made soft and stretchy binding, we ensure the outer edge of the Aero 2™ doesn't dig in or pinch. This detail is absolutely critical to your comfort while wearing the waist trainer and makes a huge difference over the longer time wearing you need for shaping. If not properly constructed, a pinching edge can make you quit waist training before you've even started.
Our custom-made, proprietary Superflex™ boning is the most flexible and kink resistant in the industry. They're so good, people try to copy them, and they can't. The fact is: we understand the materials and the processes behind boning and our Superflex™ bones are fully custom specified and fabricated. We got down to the fine details because we want you to be as comfortable as possible and to have a waist trainer that maintains its carefully made shape. Our Superflex™ boning is one part of providing that.
Made with our patented porosity pattern, the Aero 2™ is very breathable, yet it retains its lateral surface tension and pressure characteristics. We couple this with an extremely breathable synthetic mesh that allows for optimal airflow. The mesh also wicks sweat efficiently away from the inside of the waist trainer for extra cooling and comfort.
We used technical innovations in materials as well as strict adherence to design principles to create a truly low-profile waist trainer. We created the low profile so you can wear our Aero 2™ discreetly under clothing without interfering with your look… other than giving you CRAZY curves of course!
There's no doubt about it – our cuts are the best in the business! There's a reason we're trusted to shape the highest-level pro Bikini and Wellness waistlines. Combining careful materials design, specification and manufacture with our cutting patterns and construction methods gives Slimtum® waist trainers a cut and shape second to none.
View full details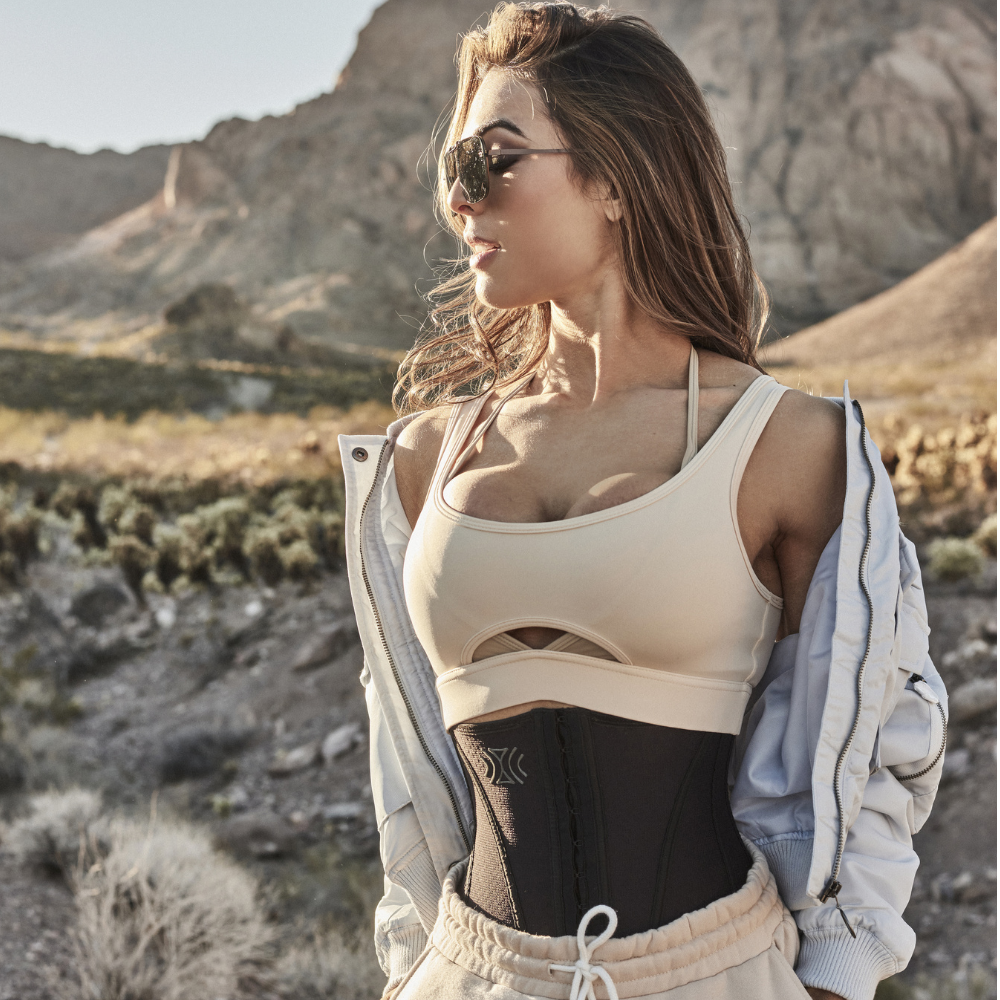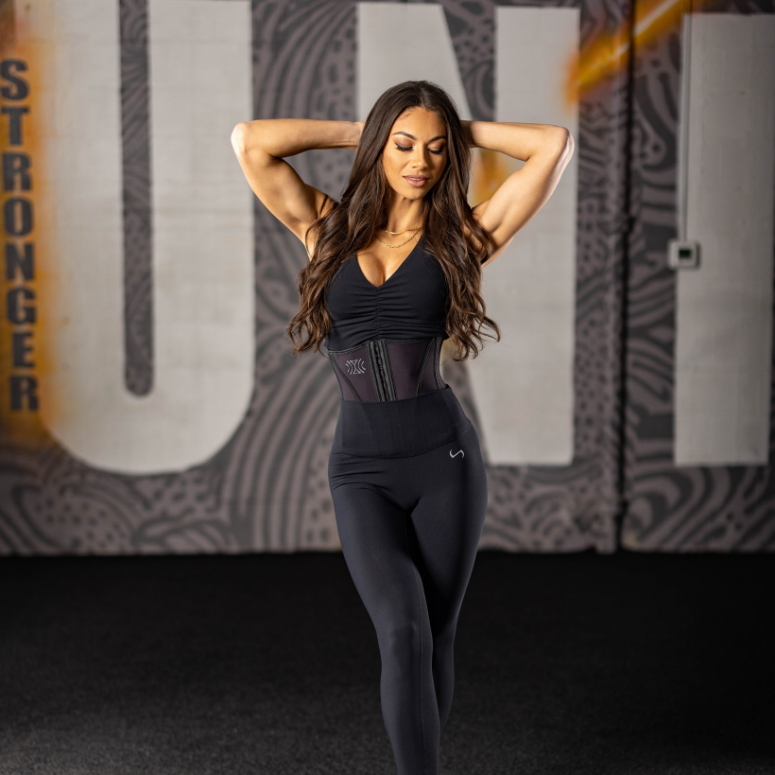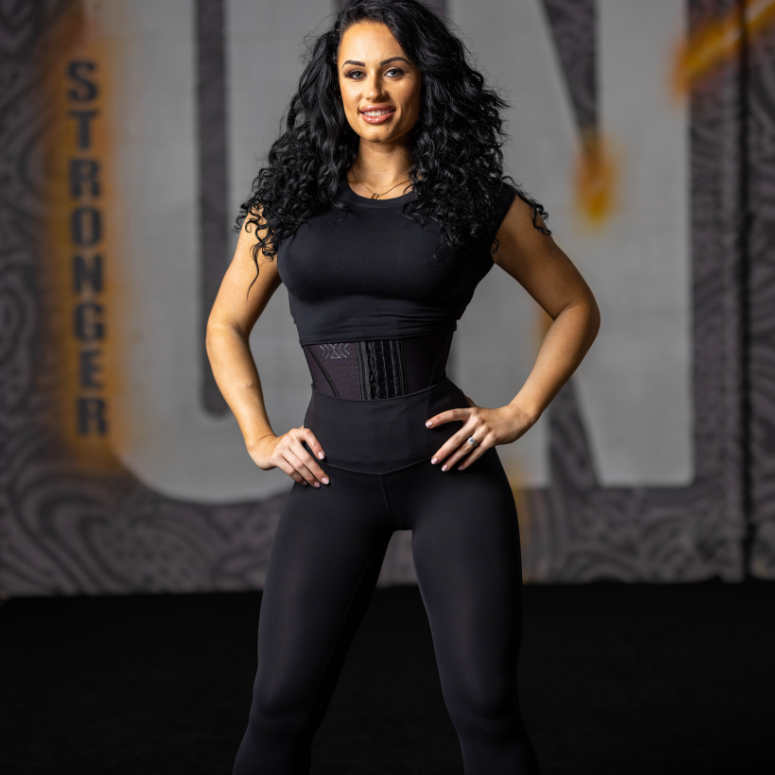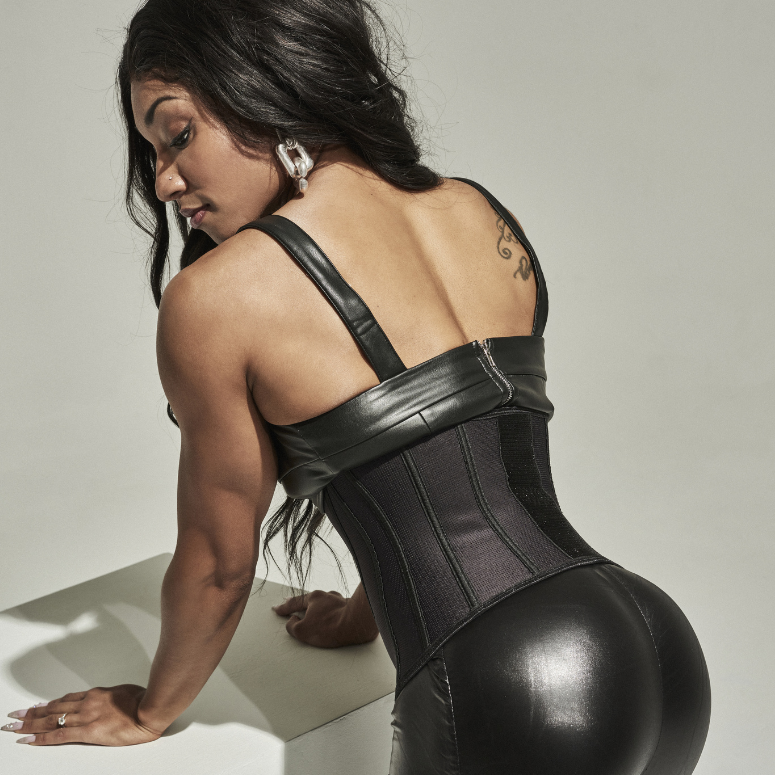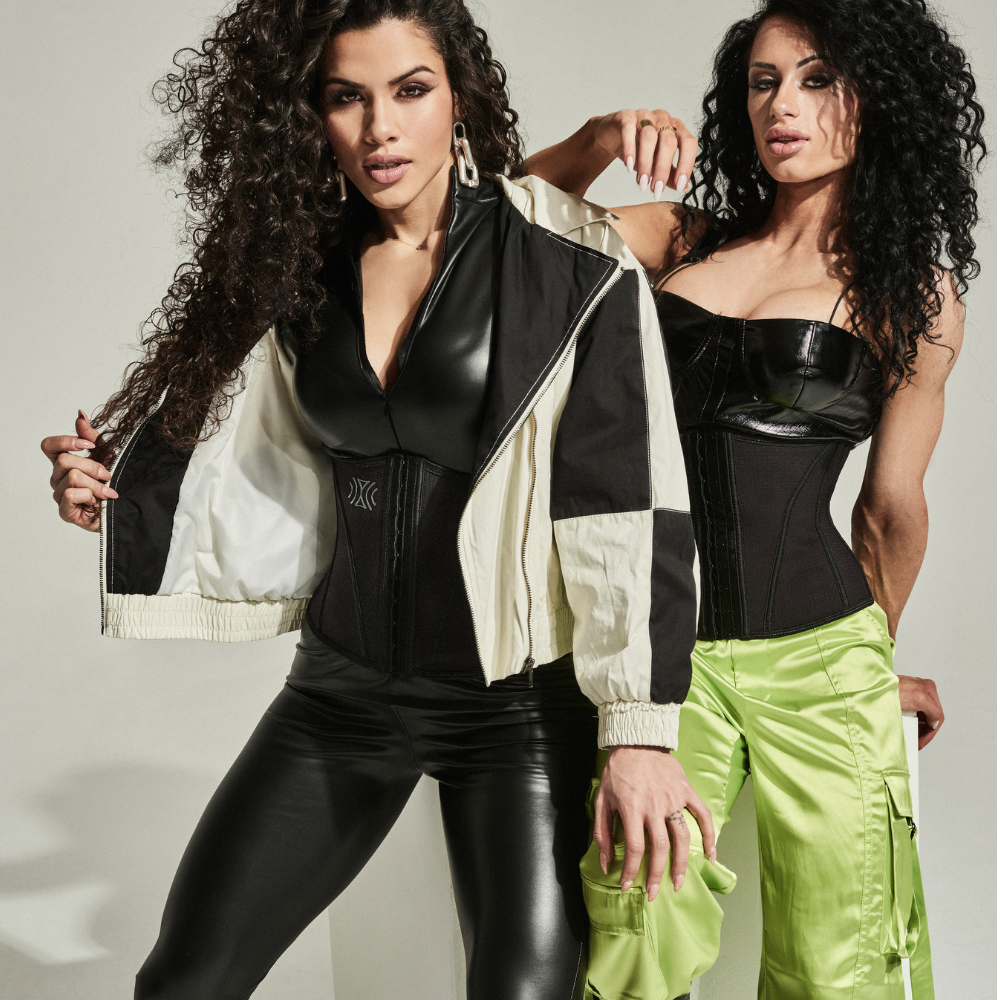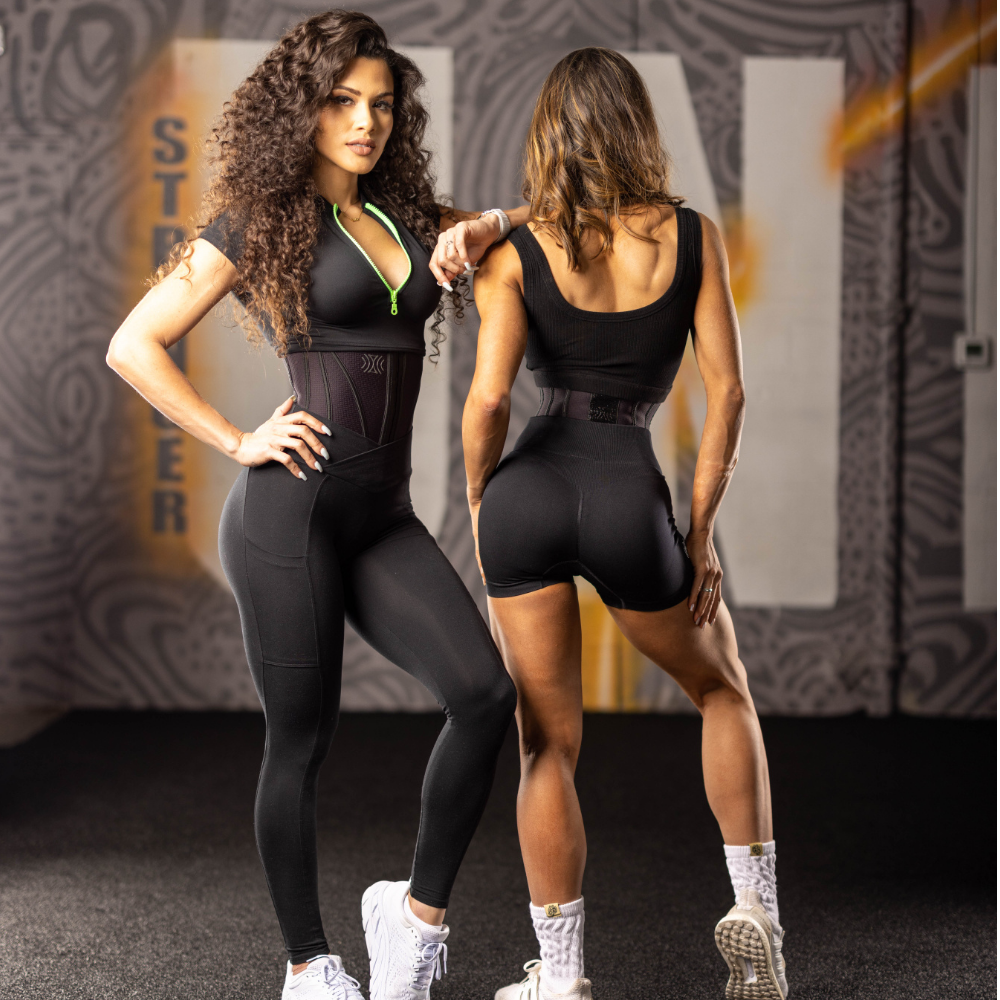 Local Size Exchange
Elisa Pecini (Miss Bikini Olympia '19)

Janet Layug (Miss Bikini Olympia '20)

Jennifer Dorie (Miss Bikini Olympia '21)

Etila Santiago (4 x IFBB Pro Bikini Champ, 3rd Bikini Olympia '20)

Francesca Stoico (8 x IFBB Pro Bikini Camp)

Barbara - Bábi - Nery (2 x IFBB Pro Wellness Champ)
Our Slimtum® Athletes
Slimtum® is proud to be the home of the #1 women fitness athletes in the world. These highly selective, demanding and professional athletes choose to work with Slimtum® because of our innovation, exceptional quality, true commitment to and expertise in waist training and support for the modern athlete. On top of the champion level competitors we sponsor, the vast majority of professional fitness athletes choose Slimtum® because we offer the best equipment available that is created specifically for their needs. Don't compromise – choose Slimtum® for yourself too.