Regular price
Sale price
13,300円
Unit price
per
Sale
Sold out
The Slimtum® Original is our super shaping, full coverage waist trainer. Firm in all the right places and surprisingly comfortable, this model is the favorite of Miss Bikini Olympia '19 Isa Pecini and Miss Bikini Olympia '20 Janet Layug. Including our patented exterior shaping bands and Supercore™ material, this waist trainer is a serious shaper that will have you looking as snatched as you feel. 
The Original is 10.5" in height for full coverage super shaping.
Product Details
Superior Shaping Performance
We custom manufacture the Slimtum® Original for one basic purpose: Superior waist shaping. Every bespoke component is optimized for this goal. Our Supercore™ material is the result of years of experience and development in composite materials for waist training. This proprietary material forms the main shell of our Original waist trainer and provides elasticity, stretch %, tension, hardness/softness and figure conforming properties that make it ideal for waist training. The cut of the Original is aggressive and provides the optimal balance of tight fit and comfort. External shaping bands add to the shaping power over the critical 'love handle' and lower belly areas, while the full coverage makes sure the waist trainer contacts and shapes the whole midsection.

Surprising Comfort
There's no point having an aggressive waist trainer if you can't wear it for long hours. When designing our Original model, we took great care to ensure the garment is as comfortable as possible. For comfort, we use our special stretchy binding to ensure it doesn't pinch your skin, a custom smooth liner to reduce friction while wearing, our proprietary Superflex™ boning that conforms to your body while supporting the garment shape, a subtle comfort contour on the under bust edge and our proprietary Supercore™ material.

Ultimate Durability 
The Supercore™ material used on our Original waist trainer is extremely durable. The synthetic parts of the composite are sweat resistant and the entire composite can tolerate thousands of stretch-return elastic deformations before showing signs of wear. Our proprietary Superflex™ boning has a very high degree of kink resistance, so the garment retains its shape even after scrunching and other abuse. Careful construction techniques ensure key points of failure have been reinforced with the appropriate stich methods and materials.
Expert Waist Training Shape
The Slimtum® Original features an aggressive, yet comfortable shape that our lead designer has created from years of experience in waist training. The cut is balanced together with the external shaping bands and the specific stretch properties of our Supercore™ composite shell to provide a superior shape. This is the same shape worn by the top fitness and aesthetic athletes in the world.
Subtle High-End Styling
Rich blacks, figure flattering lines, subtle accenting and logo marking make the Slimtum® Original a seriously stylish waist trainer. A level of subtlety and care in the treatment of styling elevates the garment into the high-end category. The result is a surprising waist trainer that looks at home whether coupled with your gym set or even your chic, designer items.
Extended Full Coverage
Our Original waist trainer is designed to deliver superior shaping across the whole midsection. This ensures the highest level of shaping performance as well as a perfect presentation from the top to bottom of the waist and abdomen. 
Discreet Low Profile
The internal bones on the Slimtum® Original make for a stiffer shaper, but also allow us to present a perfectly smooth exterior. Coupled with our tough but thin Supercore™ composite, our Original fits flatteringly under most external garments. 
Sizing
We use single measurement sizing for our waist trainers – measured around your small of waist. 
To find your size, wrap a measuring tape around your small of waist (as shown in the image). Look up your small of waist measurement in the SMALL OF WAIST column in the chart. Find the range your measurement fits in. Your Aero 2™ waist trainer size is in the SIZE column to the left of the appropriate range. 
NOTE – WE HAVE SIZED OUR WAIST TRAINERS ACCURATELY to work for your current small of waist measurement. Please order the size of waist trainer shown as smaller sizes will not fit.
NOTE – OUR EVERYDAY WAIST TRAINERS DO NOT MATCH THE SIZING OF OUR PRO WAIST TRAINERS. Please size your Original separately to your PRO.
Care Guide
Made from a Supercore™ shell, the Slimtum® Original can be washed just like normal clothing. To wash our Original waist trainer; place it in a wash bag and put it in a regular wash with your clothes. After washing, we recommend air drying as the quick dry fabrics will dry fast even with air drying. The Supercore™ material is very resilient and can also be machine dried. Machine drying once every week or two is good for the fit and feel of your Original waist trainer.
Shipping & Returns
We're happy to announce that we provide local* size exchanges in EVERY MARKET we sell in!
Please note however, Slimtum® covers exchange shipping and handling back to you for one waist trainer per order only. For additional exchanges beyond the first, Slimtum® will process an exchange for a fee of [exchange fee] per item. Slimtum® does not provide return shipping back to us on exchanges, so please measure carefully. Please refer to our exchanges page for further information.

I understand. I want one!
For our delivery, order processing, privacy policy, terms and conditions, please refer to the links in our page footer.
Key Features
Half designed; half engineered – the Slimtum® Original waist trainer is the ultimate shaper. The level of materials and performance that go into this waist trainer is unparalleled. Featuring our Supercore™ shell material, our Superflex™ bones and a host of custom materials and construction techniques, the Original was built to perform. Comfortable enough to wear all day, firm enough to snatch your waist up, stylish enough to wear for fashion in its own right – our Original is the waist trainer you pick up when you're serious about shaping.


The proprietary Supercore™ material we created for the Slimtum® Original waist trainer is the best shell material ever made for a waist trainer. It's a highly technical composite made from fully custom synthetic knits, high end natural rubber and special manufacturing processes. It's smooth and sheeny, extremely durable, thin AND can provide high pressure while conforming comfortably to your body. There's never been a better shell material for a waist training garment. 
We pioneered, perfected and patented the external shaping band. The external bands on our Original waist trainer provide additional shaping power in a specific pattern over the 'love handle' and lower belly area. This helps the garment compensate and add extra pressure to these areas without negatively affecting comfort and fit in other areas. The band pattern also creates flattering lines along the figure and a sleek accent to the garment.
Our custom fabricated Superflex™ boning is the most flexible and kink resistant boning in the industry. They're so good, people try to copy them, and they can't. The fact is: we understand the materials and the processes involved in making boning and our Superflex™ bones are fully custom specified by us. These fine details make a noticeable difference in both comfort and garment durability when it comes to retaining the garment shape.
Every material and element on our Original waist trainer has been custom made to work together stylistically. We carefully select the black dyes for each item so the overall effect is a harmonious, luxuriant garment with rich tones and a subtle sheen. The accessories accentuate the hourglass shape of the garment and embellish the silhouette without a trace of garishness.  
There's no doubt about it – our cuts are the best in the business! There's a reason we're trusted to shape the highest level IFBB Pro Bikini and Wellness waistlines. Combining careful materials design, specification and manufacture with our cutting patterns and construction methods gives Slimtum® waist trainers a cut and shape second to none.
View full details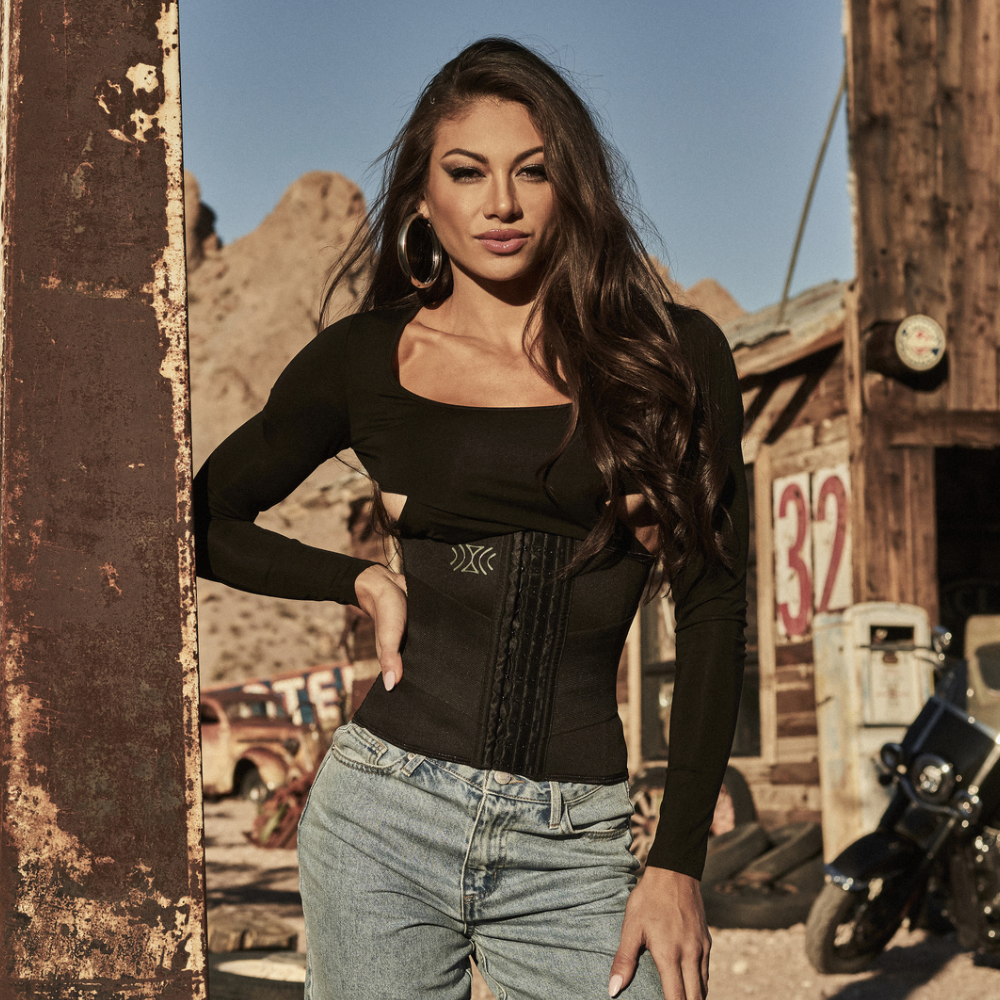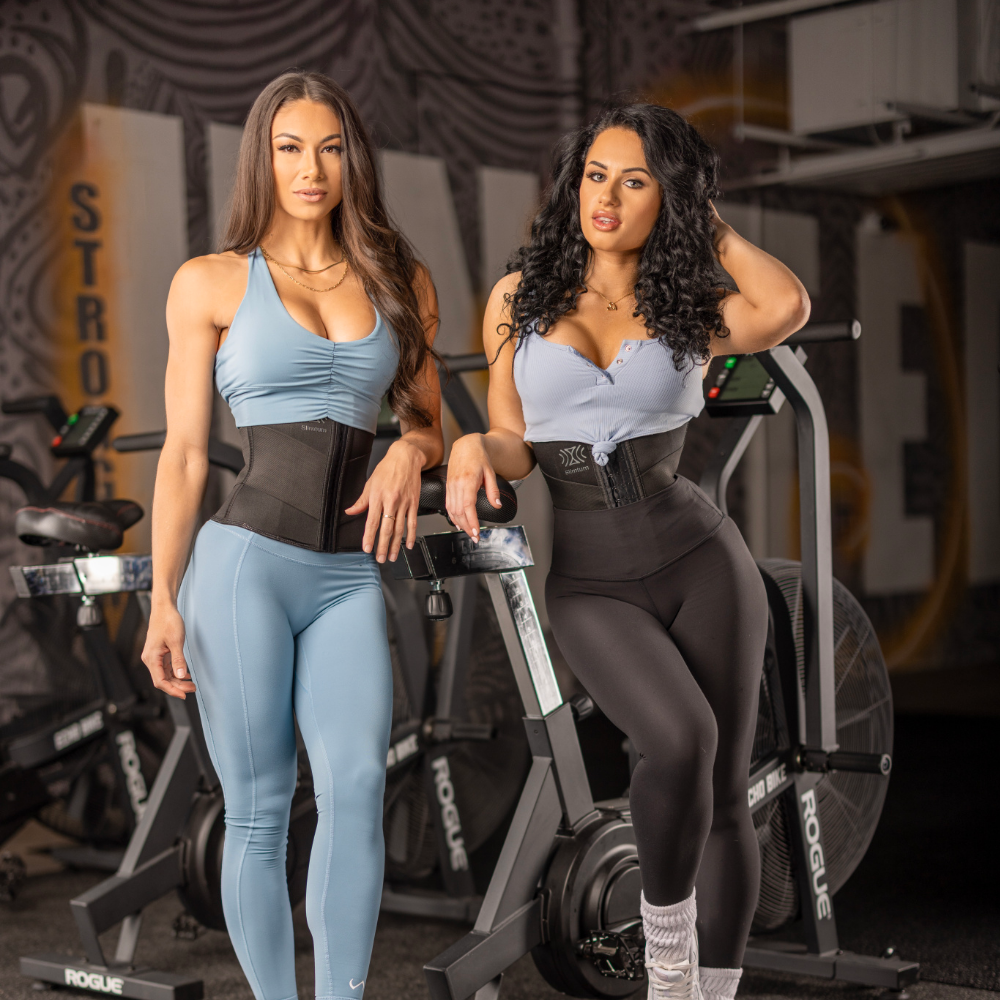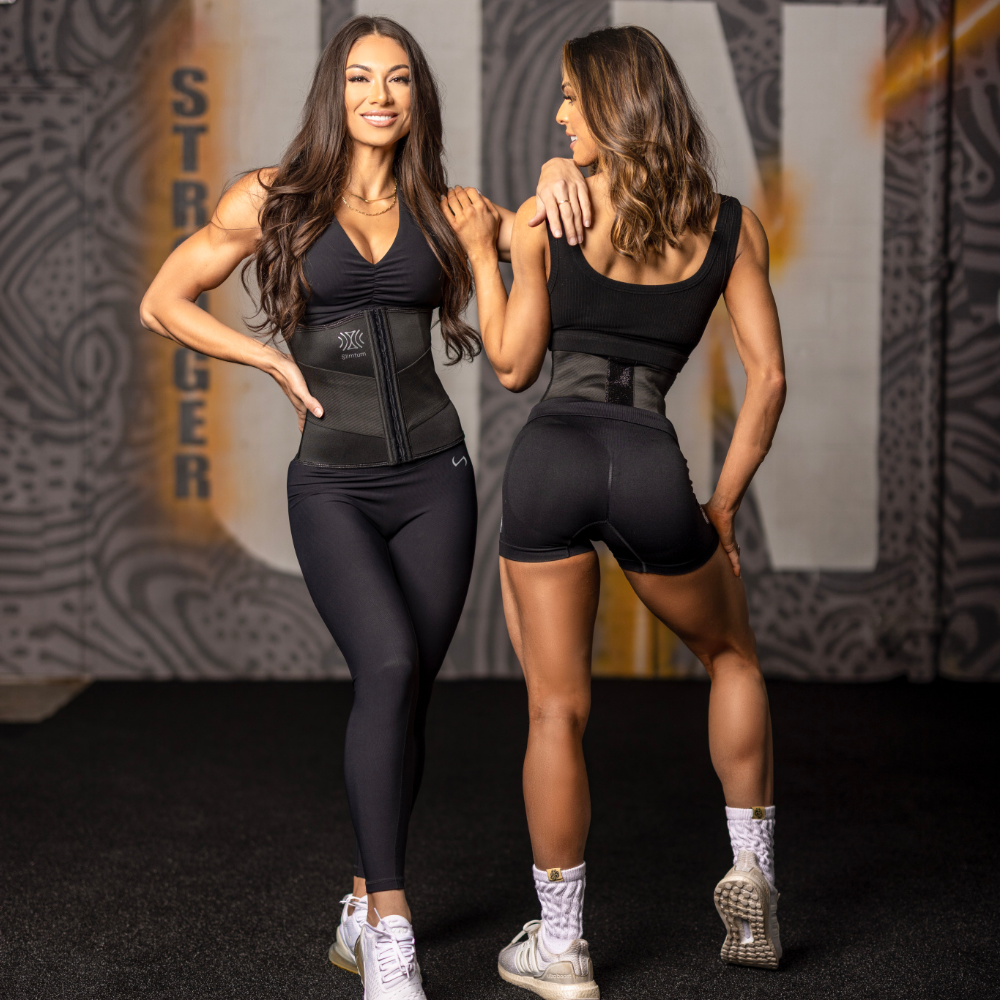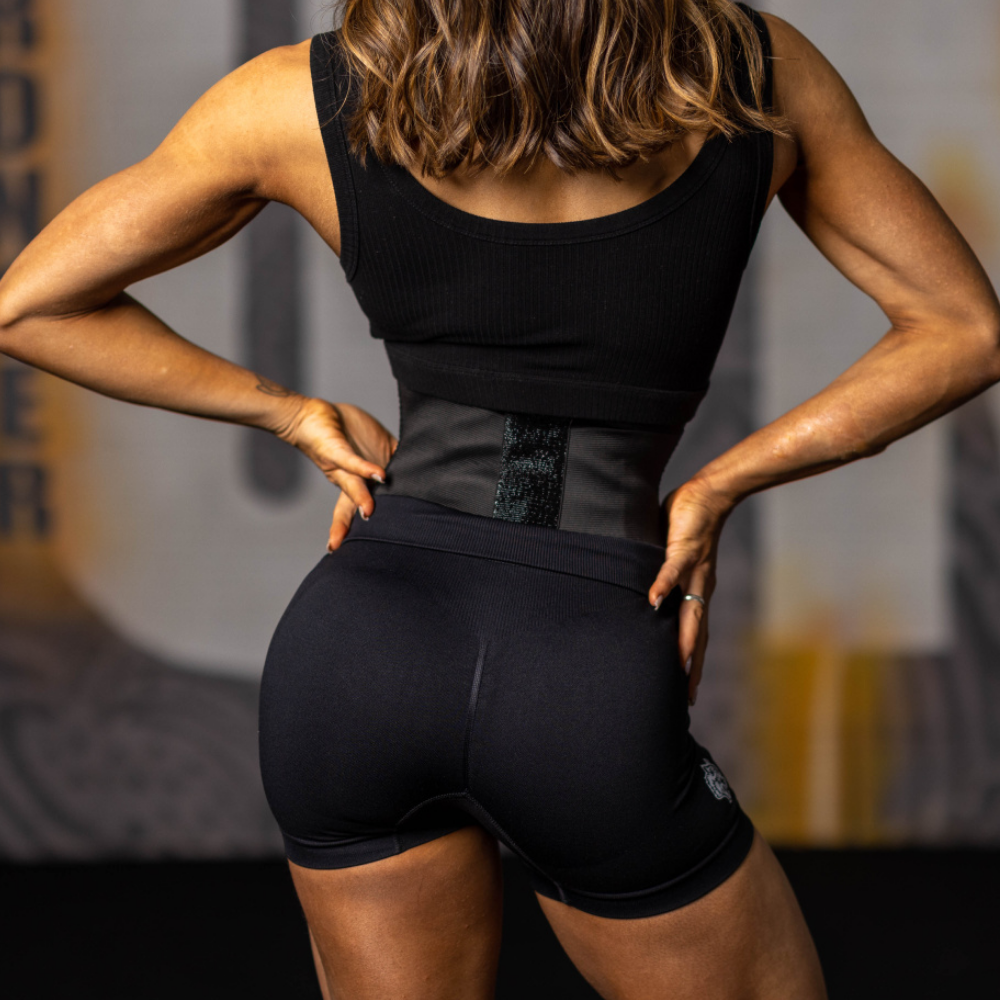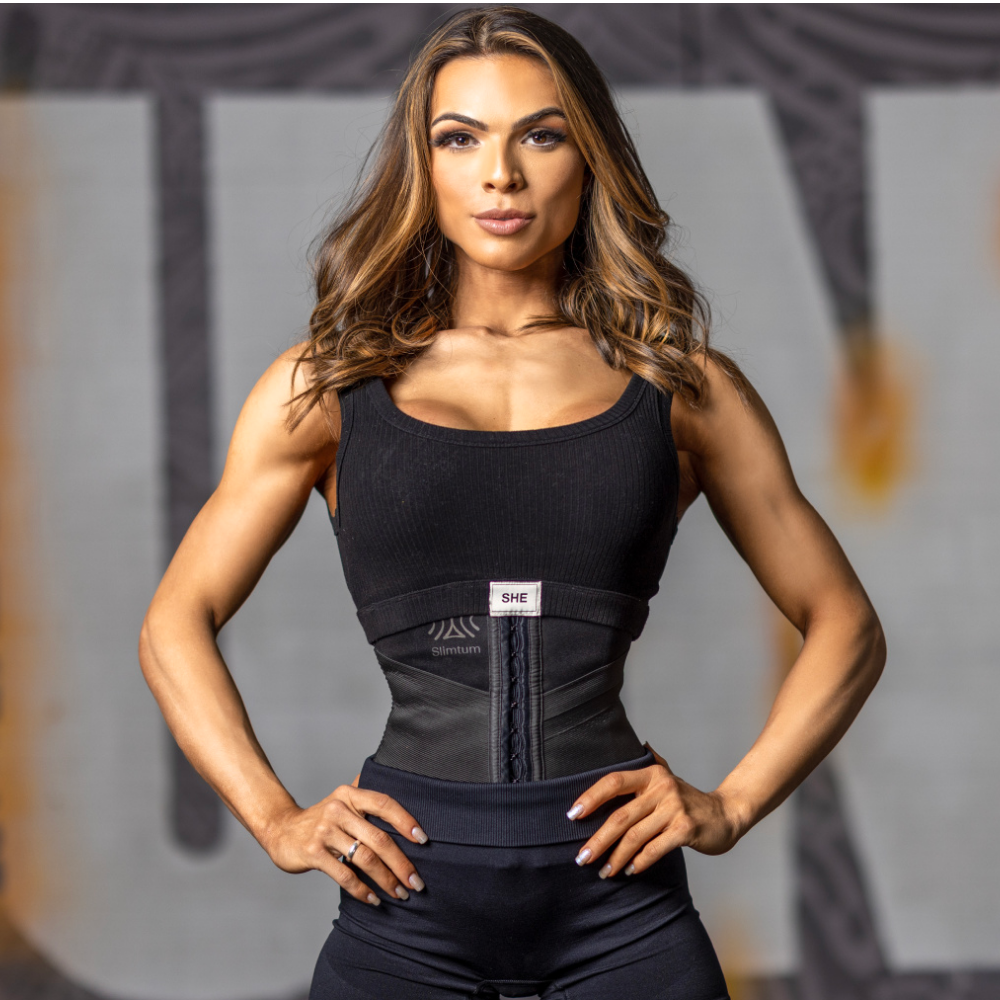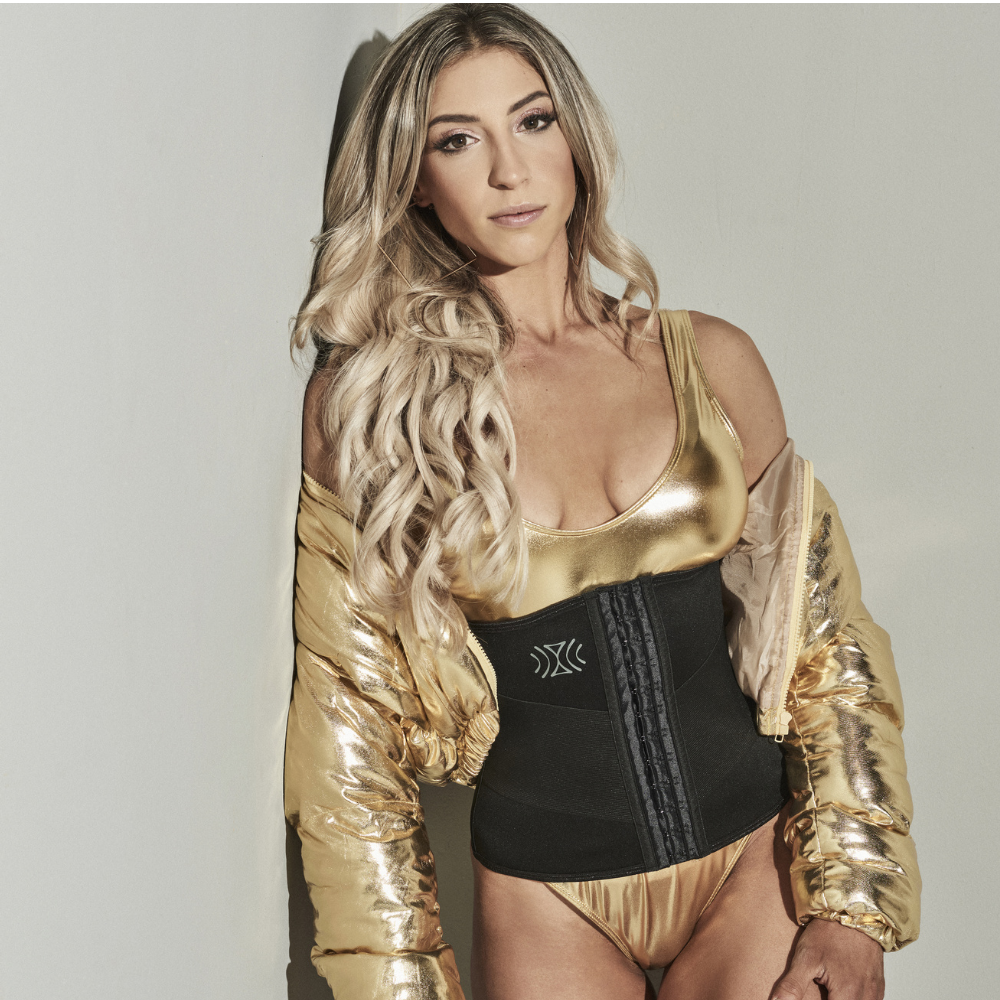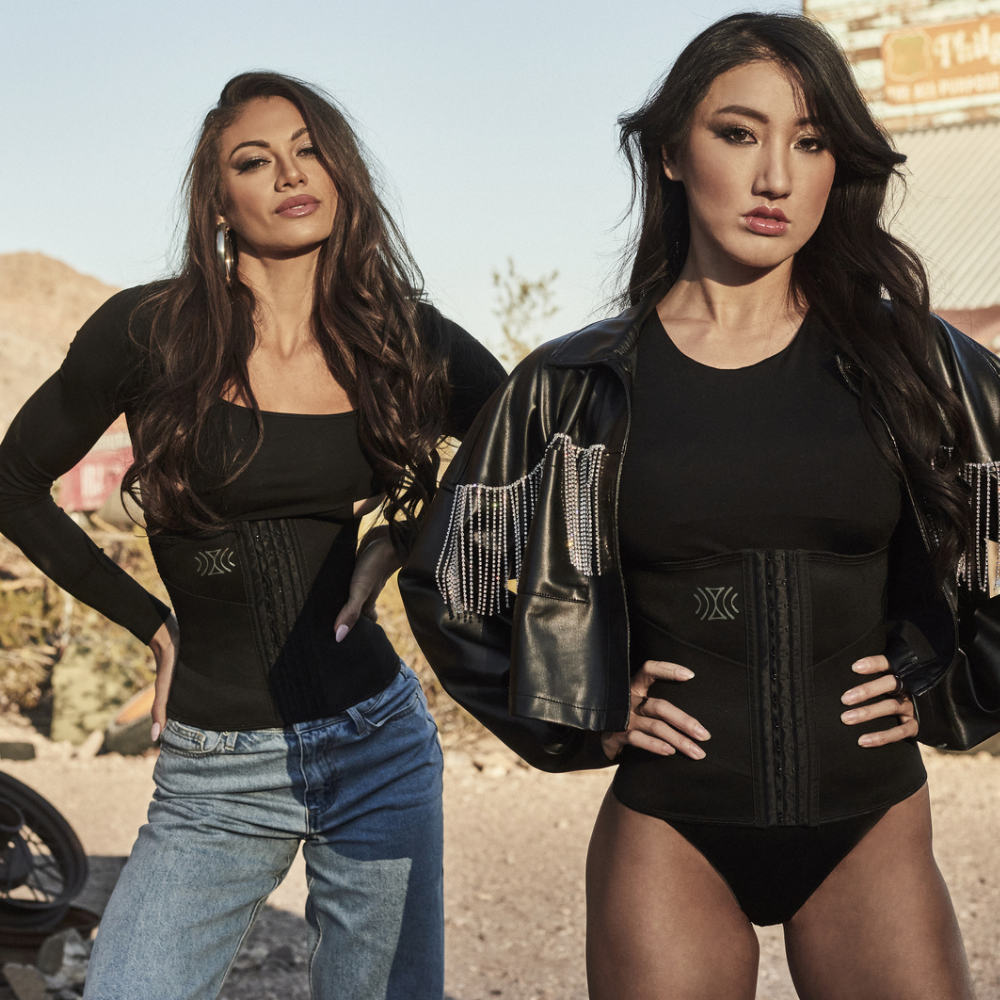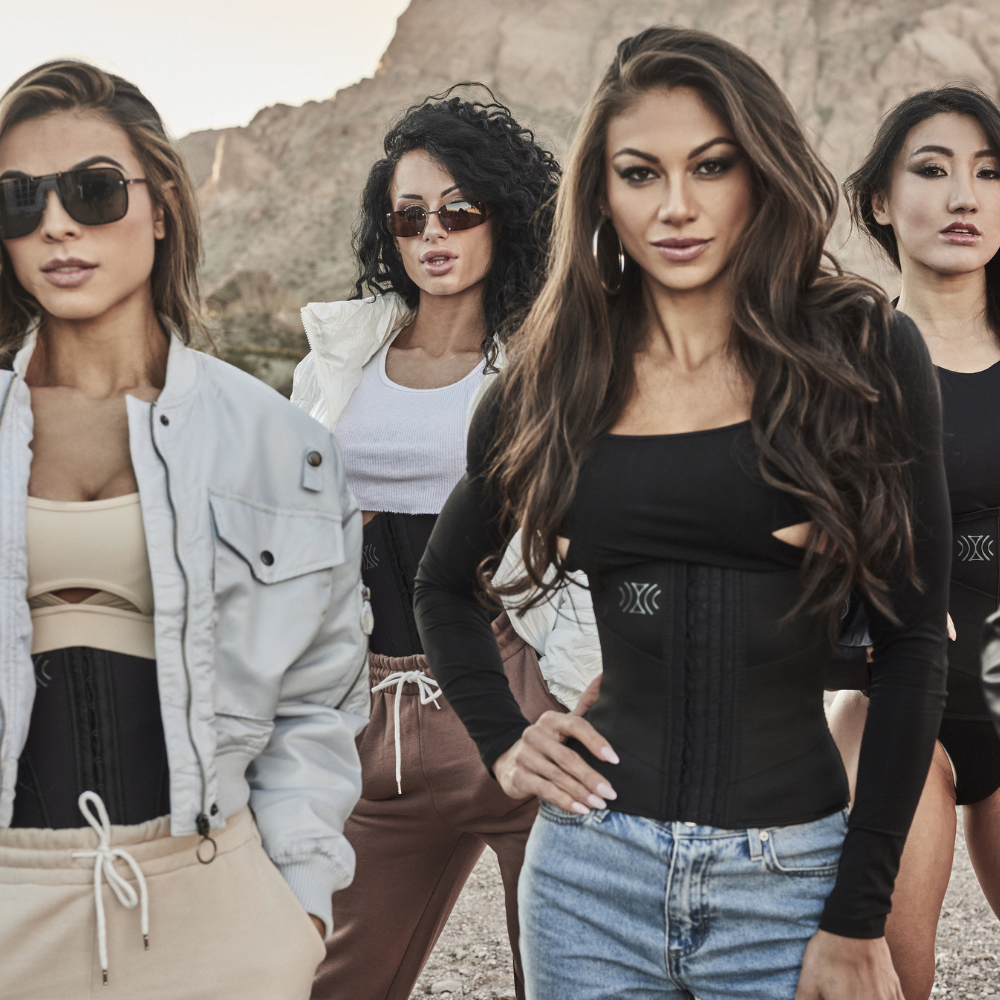 Local Size Exchange
Elisa Pecini (Miss Bikini Olympia '19)

Janet Layug (Miss Bikini Olympia '20)

Jennifer Dorie (Miss Bikini Olympia '21)

Etila Santiago (4 x IFBB Pro Bikini Champ, 3rd Bikini Olympia '20)

Francesca Stoico (8 x IFBB Pro Bikini Camp)

Barbara - Bábi - Nery (2 x IFBB Pro Wellness Champ)
Our Slimtum® Athletes
Slimtum® is proud to be the home of the #1 women fitness athletes in the world. These highly selective, demanding and professional athletes choose to work with Slimtum® because of our innovation, exceptional quality, true commitment to and expertise in waist training and support for the modern athlete. On top of the champion level competitors we sponsor, the vast majority of professional fitness athletes choose Slimtum® because we offer the best equipment available that is created specifically for their needs. Don't compromise – choose Slimtum® for yourself too.
Customer Reviews
wonderful!
It has a firm hold and allows the waist to be constricted.