Regular price
Sale price
14,300円
Unit price
per
Sale
Sold out
The Slimtum® PRO is the ultimate evolution of waist training and dynamic support in the gym. Join the world's top female fitness athletes – including Elisa Pecini (Miss Bikini Olympia '19), Janet Layug (Miss Bikini Olympia '20) & Jennifer Dorie (Miss Bikini Olympia '21) – and wear the revolutionary Slimtum® PRO for your workouts.
Our PRO model is 8" in height for freedom of movement.
Product Details
Waist Shape & Train
The Slimtum® PRO waist trainer has been developed from first principles for waist shaping during exercise. Every layer and component complement this philosophy and the result is better waist training, better support, better range of motion, better comfort and better durability. Previous designs for gym waist trainers were just medical back braces that happened to shape the waist. The Slimtum® PRO is the first waist trainer designed as both a waist trainer and a supportive belt for the gym… that's why the ALL the top pros wear it.
Fitness Ready Chic
Our expert designer is no slouch when it comes to style! Blackened chrome metal accent, mélange detailing, soft rich sheeny blacks, subtle logos and lineal details elevate any gym set. We chose a monochrome palette to go with any colorway you wear so you're never out of step.
Gym Tested Durability
Tested and tortured by IFBB pro athletes, the Slimtum® PRO is a serious piece of gym equipment. The demands of exercise routines for gym waist trainers far exceed those of regular waist trainers. That's why we designed and tested this belt together with pros, to give you a waist trainer that will truly last the distance. Our high durability and abrasion resistant materials ensure lasting quality.
Support in the Gym
The PRO features our cleverly designed, high density H pad back support with an inner comfort liner. This special pad has just the right density and shape to provide optimal support in the gym, while maintaining comfort and range of motion for exercise. The elastic bands lock the pad in place during wearing to provide maximum security without interfering with the PRO's waist training performance.
Freedom for Fitness
What good is support without freedom? Our design team balanced the concerns of gym goers around support and freedom of movement. You can squat, plank, burpee, crunch, run or do just about any exercise you can think of in freedom while wearing our PRO. What's more, we specially designed this waist trainer to stay in place on you while you exercise, so you don't need to constantly adjust!
Superior Waist Shaping
Our design team are experts in waist training. Bringing their knowledge from years of working with latex waist trainers and elastic shaping bands, they were able to design a waist trainer for the gym that puts waist shaping first. Every layer works together to improve the shaping performance of the PRO. There are no useless materials in this trainer – only pure shaping performance in every layer.
Waist Train in Comfort
Developed with comfort in mind, the PRO waist trainer has flexible and elastic elements throughout the design. Every layer stretches and molds to your body providing the best comfort possible. From the outer binding, to the support pads, to the base layer (which is just stiff material in other "gym waist trainers"), to the top bands: everything is made to move with you in comfort.
Sizing
We use single measurement sizing for our waist trainers – measured around your small of waist. 
To find your size, wrap a measuring tape around your small of waist (as shown in the image). Look up your small of waist measurement in the SMALL OF WAIST column in the chart. Find the range your measurement fits in. Your PRO waist trainer size is in the SIZE column to the left of the appropriate range. 
NOTE – WE HAVE SIZED OUR WAIST TRAINERS ACCURATELY to work for your current small of waist measurement. Please order the size of waist trainer shown as smaller sizes will not fit.
NOTE – OUR PRO WAIST TRAINER DOES NOT MATCH THE SIZING OF OUR OTHER WAIST TRAINERS. Please size your PRO separately.
Care Guide
Want to put your waist trainer in the washing machine? No problem with the PRO! Simply put your PRO waist trainer in a washing bag and throw it in. We designed this trainer to be wash and wear ready, with low water absorbent materials and sturdy machine washable construction. Hand washing your waist trainer is a thing of the past with the Slimtum® PRO.
Shipping & Returns
We're happy to announce that we provide local* size exchanges in EVERY MARKET we sell in!
Please note however, Slimtum® covers exchange shipping and handling back to you for one waist trainer per order only. For additional exchanges beyond the first, Slimtum® will process an exchange for a fee per item. Slimtum® does not provide return shipping back to us on exchanges, so please measure carefully. Please refer to our exchanges page for further information.
For our delivery, order processing, privacy policy, terms and conditions, please refer to the links in our page footer.
Key Features
The first waist trainer designed from custom components for use in the gym, our Slimtum® PRO is also the most advanced. It's extremely comfortable (the most soft and comfortable on the market), conforms to and enhances your figure and provides the ultimate in dynamic support for your lifts. The whole system is designed to work with you while you lift, adapting during lifts and easily transitioning between and back into sets.


So good, we patented it. Our experts designed a cutting-edge floating support and belt system that combines to make our Dynamic Support System. The entire waist trainer is made to work together in layers to achieve significant support without negatively impacting your mobility. The system works in layers from the inside out, each providing tension, positioning and support in a similar way to skeletal muscle, fascial tissue, tendons and ligaments in the body. This makes for a very natural and unimpeded support system that MOVES WITH YOU.
Unique base layer provides genuine shaping using 3 different tension zones. Designed and created by our waist training expert, the shapes and tensions are specific for waist training – so it actively works. If the base layer isn't designed and manufactured correctly, it is practically useless for waist training. Our base layer is designed and made right by real experts and we quality control every batch ourselves. This means the Slimtum® PRO is an active waist trainer all the way from the inside out.
Two additional bands on each side provide additional lateral contouring. On top of the exceptional waist shaping, these bands also form part of our patented Dynamic Support System. Carefully manufactured to provide the correct amount of tension for both purposes, these bands are both tough and flexible.
Our unique single velcro strap and loop solution is exceptionally convenient to put on. This solution also allows you to quickly adjust the belt inward to provide increased tension and support, or outward for a more relaxed fit. This is especially useful while performing heavy lifts in the gym allowing you to quickly cinch in for lifts and then release to take a rest between sets.
Tough enough for most demanding lifts, the PRO's lifting belt system is laterally balanced so that both sides experience the same amount of pressure… With only a single loop and velcro closure! This balance is extremely important for waist training because the goal is to achieve bilateral symmetry across the waistline. We are able to achieve this balance with just one loop and velcro closure because we design and custom manufacture all the components of our Slimtum® PRO ourselves. This allows the quality control necessary to balance our belts.
Our high density oblique braces are designed, manufactured and positioned to provide optimal de-loading of your external obliques while comfortably conforming to your sides. It takes many hours of wear a day to achieve waist training results (which is why we recommend pairing our PRO with another of our waist trainers), however, it's critically important not to unintentionally train your external obliques! Loading the external obliques during lifting leads to hypertrophy which thickens the waistline and makes your waist look square. The Slimtum® PRO provides support to your external obliques to help reduce loading and unintentional training in these muscles. 
View full details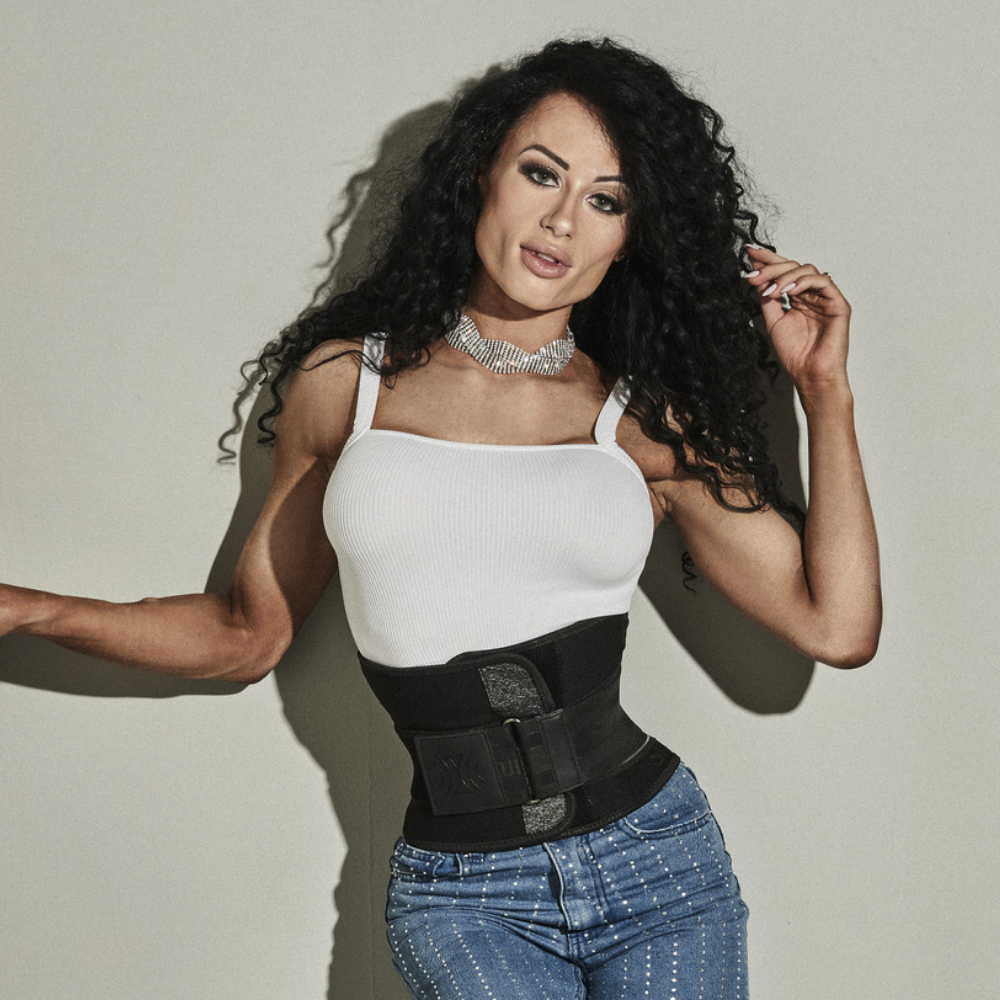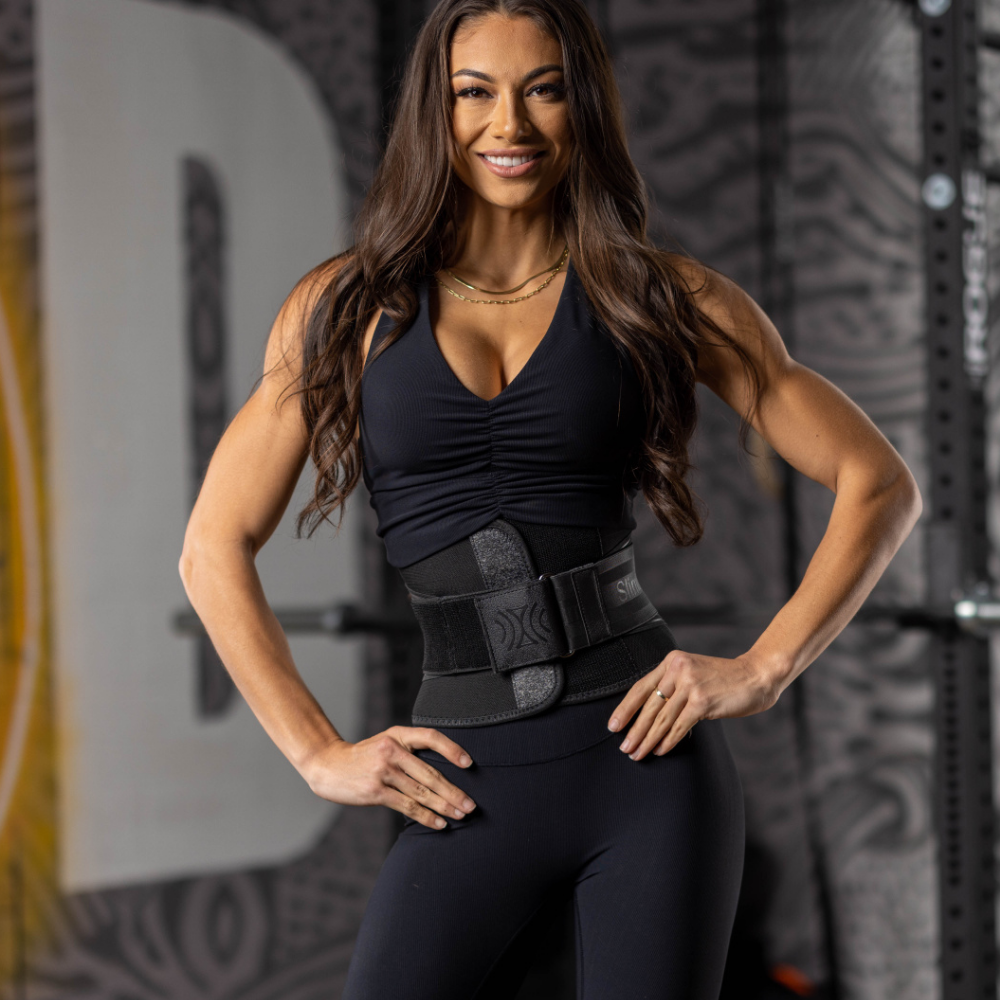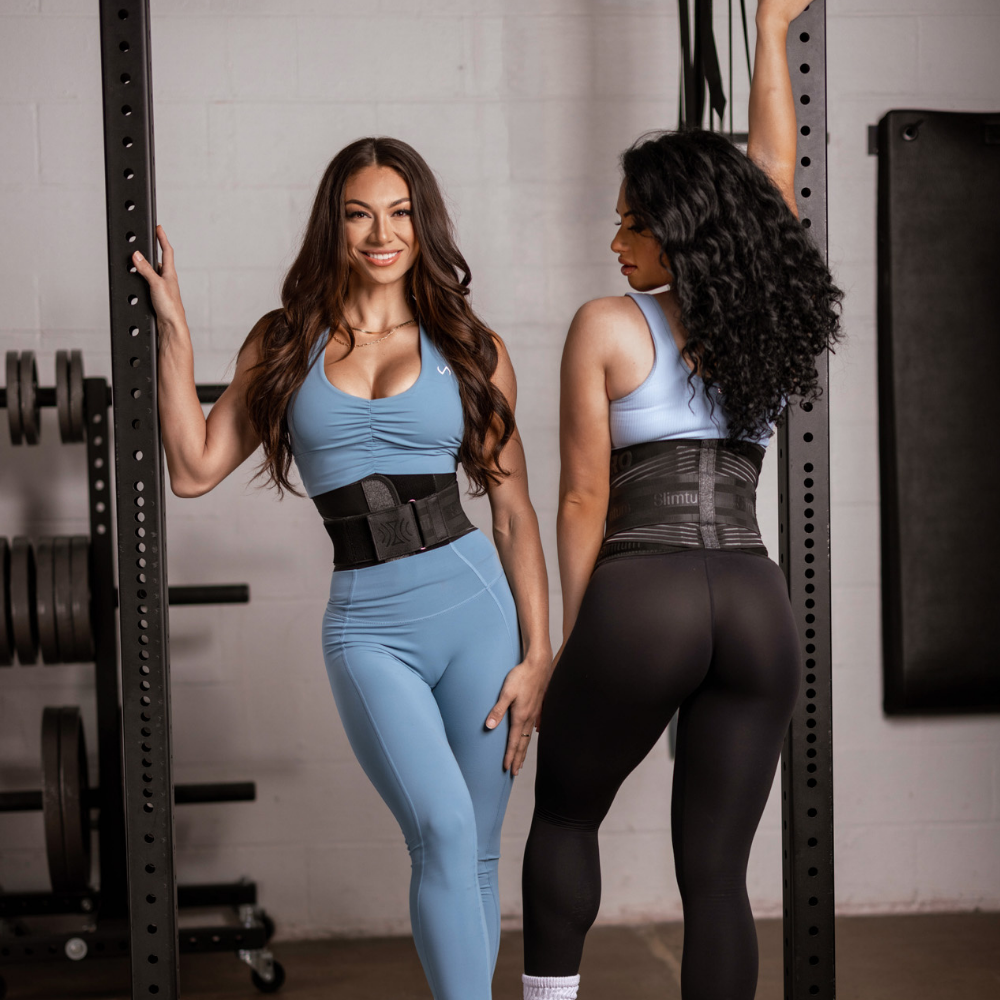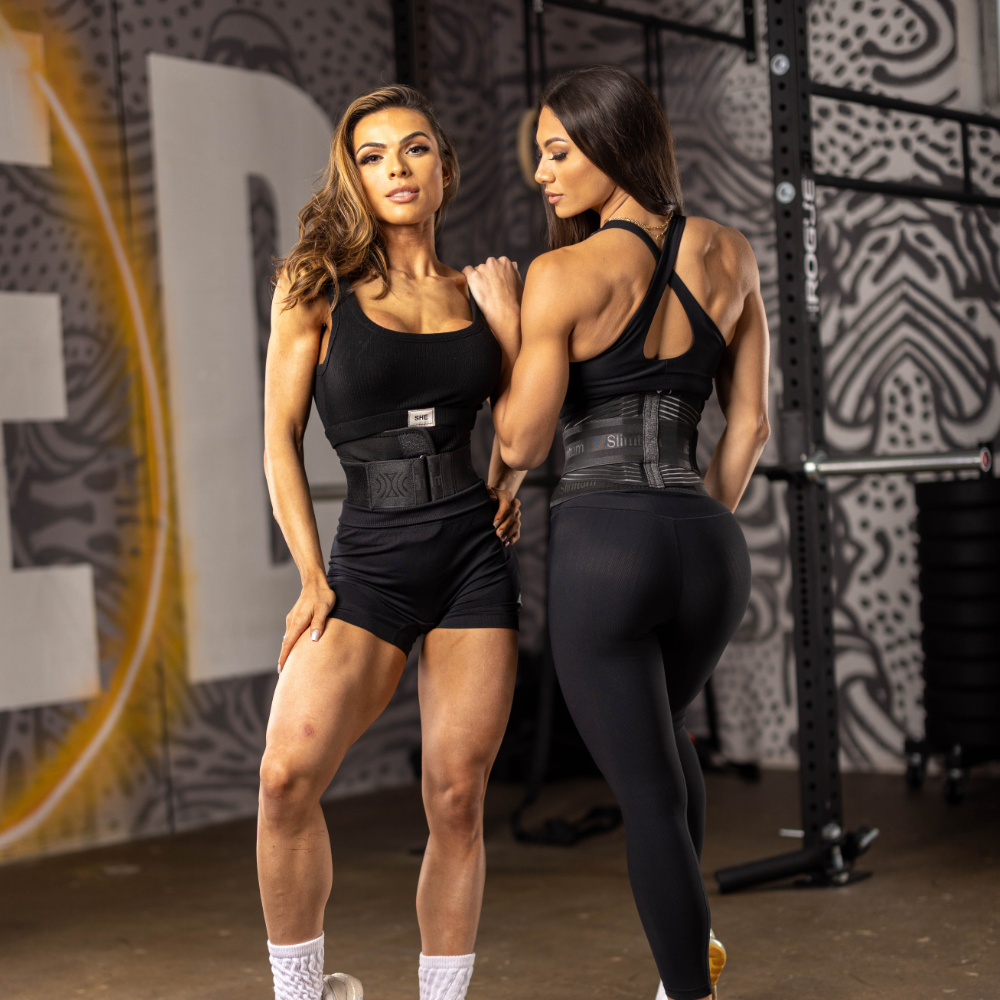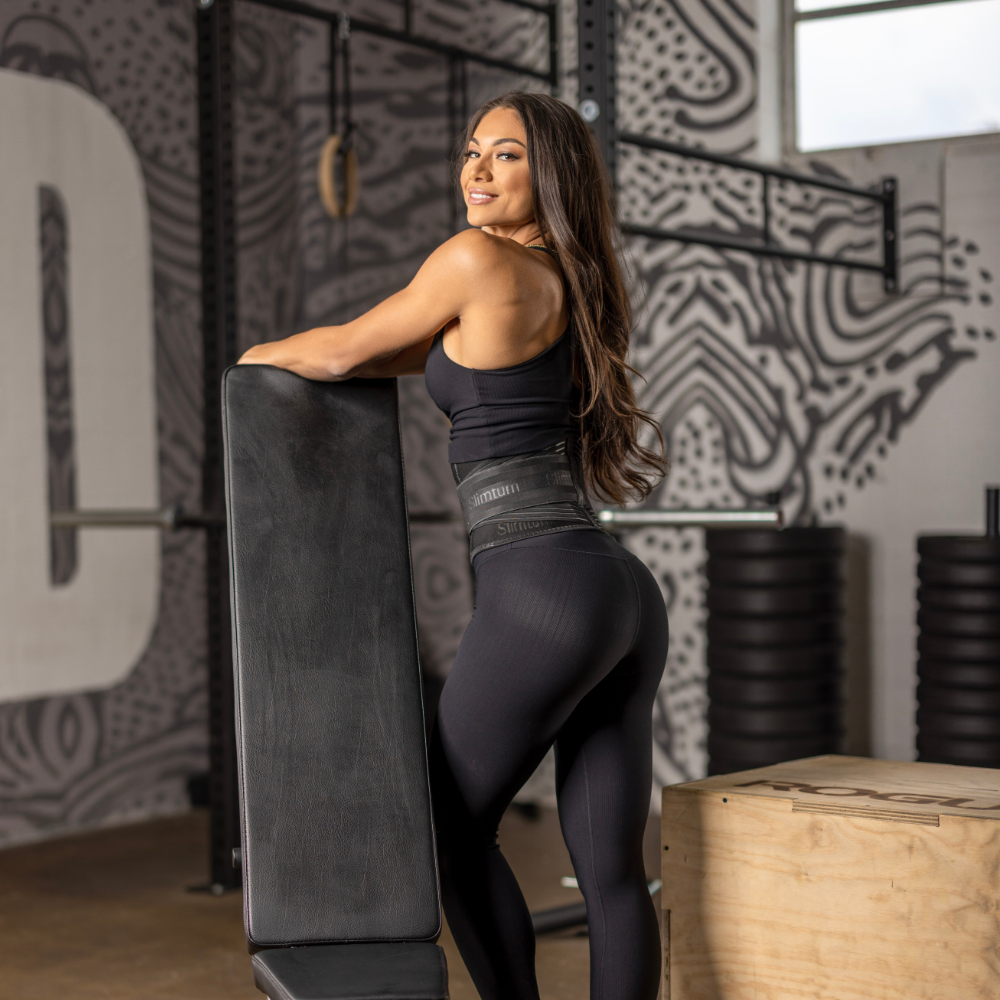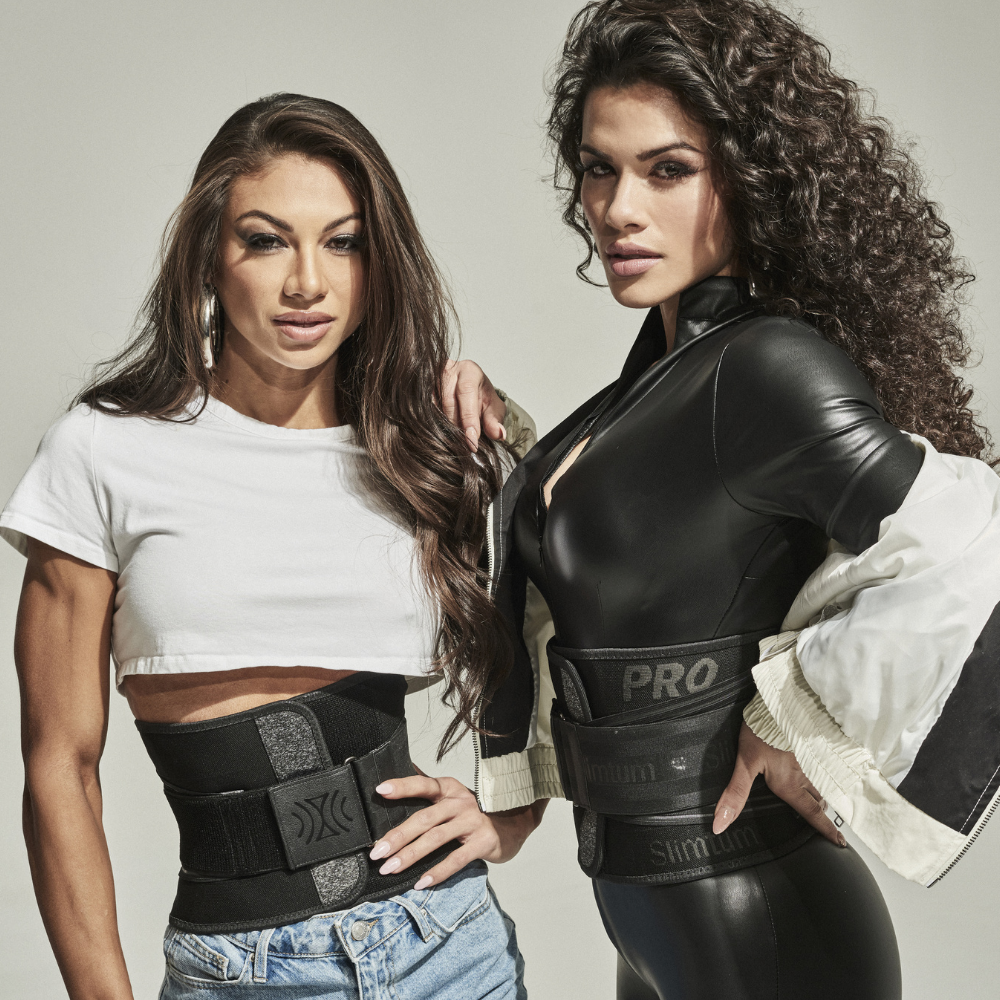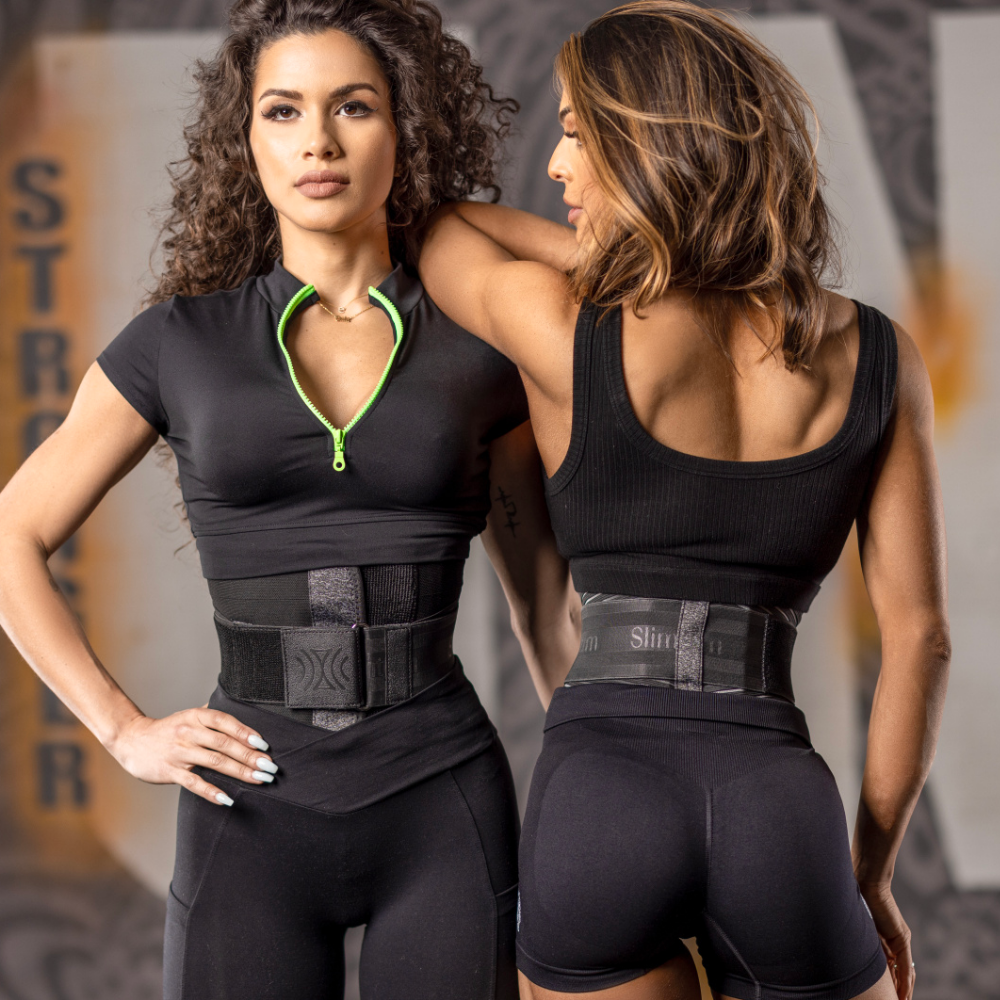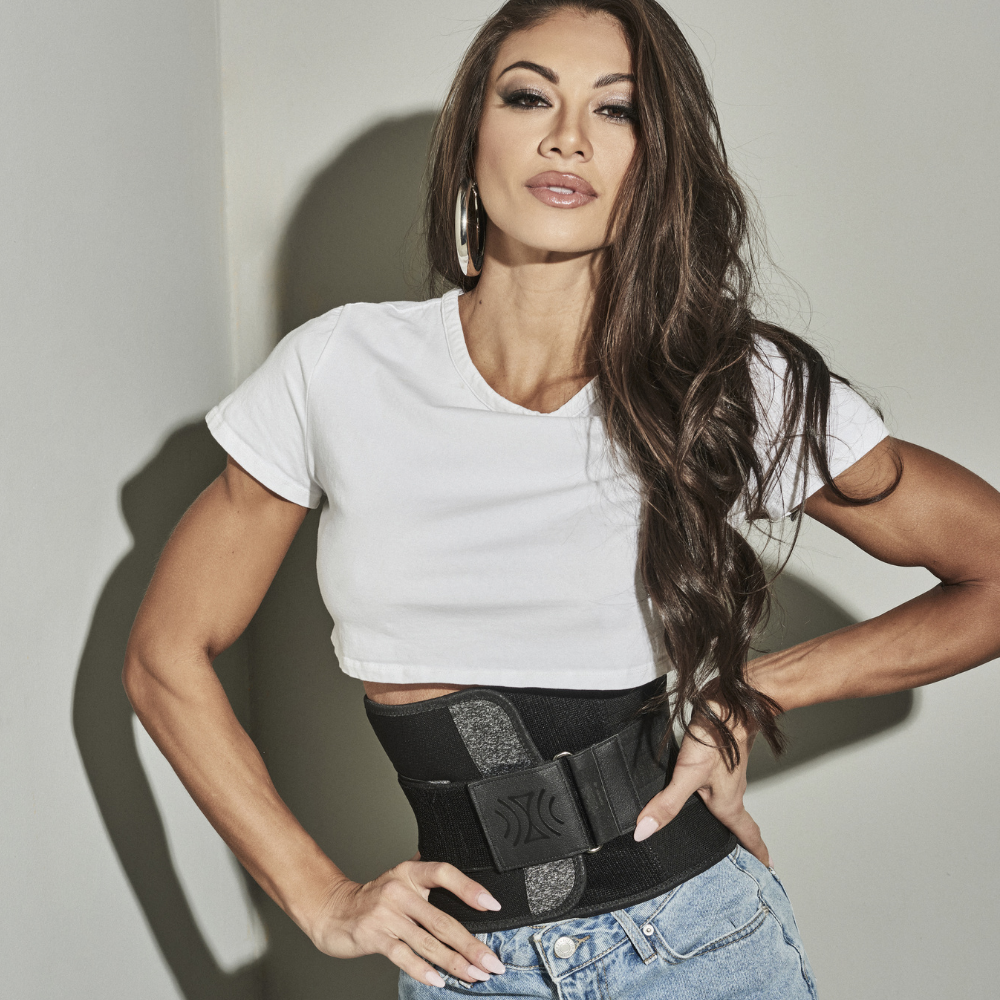 Local Size Exchange
Elisa Pecini (Miss Bikini Olympia '19)

Janet Layug (Miss Bikini Olympia '20)

Jennifer Dorie (Miss Bikini Olympia '21)

Etila Santiago (4 x IFBB Pro Bikini Champ, 3rd Bikini Olympia '20)

Francesca Stoico (8 x IFBB Pro Bikini Camp)

Barbara - Bábi - Nery (2 x IFBB Pro Wellness Champ)
Our Slimtum® Athletes
Slimtum® is proud to be the home of the #1 women fitness athletes in the world. These highly selective, demanding and professional athletes choose to work with Slimtum® because of our innovation, exceptional quality, true commitment to and expertise in waist training and support for the modern athlete. On top of the champion level competitors we sponsor, the vast majority of professional fitness athletes choose Slimtum® because we offer the best equipment available that is created specifically for their needs. Don't compromise – choose Slimtum® for yourself too.